When you are ready to being creating your ideal back yard, you will need a reliable landscaping contractor to help you achieve your dream yard. If you are contemplating a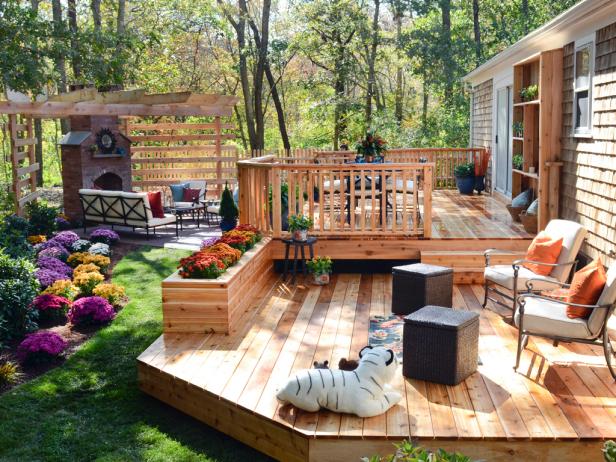 complete overhaul of your space, then you will wants the guidance and expertise that a landscape designer can offer. The process of creating an entirely new space can seem overwhelming at first, but if you have the right contractor by your side it will be a fun and exciting process. One of the best reasons to use a landscape contractor is that they will create a personalized landscape design for you that will show you exactly the changes that they plan to make. Your landscape design will also break down the cost of each individual project so there will be no surprises when you get your bill.
Another benefit using a professional landscape designer is that once they have created your final design, they will render it into a 3-D model using Auto CAD so that you can have a crystal clear picture of what your property will look like when they are done. That way there are no surprises. Every city has hundreds of landscaping and lawn care companies, so how do you no which ones are worth the money and which ones are not?
To make sure that you do not regret your choice of landscaper, make sure that you visit their website and look at past projects that they have done. Do you like what you see? Keep in mind that every homeowner is going to have influence over what the final product looks like, but there will still be a little bit of the designers flair and style in each finished product. Make sure you like those finished products.
Secondly, ask your potential landscape contractor if they have any past clients that you could speak to. Referrals and testimonials are great great way to get an idea of how a company treats a client. You can also ask friends and neighbors for referrals for landscape designers that they have used in the past and were happy with.
Third, meet with the landscaping contractors.  if you are having trouble narrowing it down to a final company, then have each of them come to your home and give you an estimate. Typically estimates are free of charge so you will not be out any money and you will be able to speak directly to them and get a feel for how they do business. If you find that you have a bid that is much higher or much lower than the other companies that you have spoken with, make sure that you ask questions and find out why there is such a discrepancy and costs. Some companies provide bids that include complete pricing including materials, while others may just give you bids on labor. You want to be well informed before you commit to a particular company. Also ask for timeline projections and what their availability to start the project is.