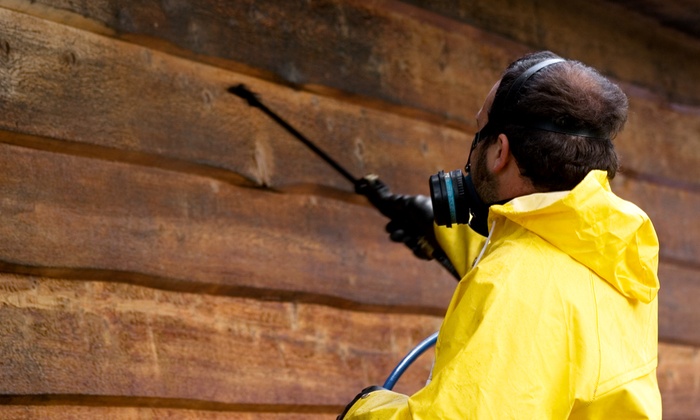 Each year in the United States, termites do millions of dollars worth of damage to homes, businesses, and other structures. These little insects do the bulk of their damage in the summer, which means it's once again the time of year when homeowners and business owners need to be on the lookout for them, especially in humid climates like the South. Termites get into the walls of various buildings, typically through the foundation, and start eating away at aspects of the building that put its integrity at risk.
The biggest mistake that homeowners and business owners make when they're dealing with termites is they attempt to control the problem themselves. They'll buy a product over the counter from their local hardware store and then apply it to the areas where they notice them hoping that that will be enough to deal with the problem. It rarely is. In most instances, when you're seeing termites in your home or office, they've already gotten into most of the areas of the home. Thus, even though you're applying a product to certain aspects of the building and thus destroying them in those areas, it's quite likely that they're already in numerous other areas that you haven't spotted yet.
This is precisely why when you're looking to deal with termite control you need to hire a professional exterminator to take care of it for you. In most instances where termites have started to eat away at a structure, they're already into the foundation. Removing termites from the foundation of a building is tricky. It requires all sorts of specialized equipment and substances to permanently remove them from the property, things that only a professional termite exterminator will have. If you want to rid your building of termites forever and not have to deal with them again this summer, then you need to call in a professional exterminator. They'll know how to identify where the termites are entering the building, where they're already at, and what must be done to remove them.
As you might have imagined, the effectiveness of your termite control depends on the effectiveness of the termite exterminator you end up hiring. In every major city in the country, but especially in cities in the South, there are dozens of termite exterminators for consumers to choose from. The effectiveness of your termite control depends upon your ability to identify the exterminator that's going to do the job the right way the first time. This means looking for an exterminator with a great deal of experience, a great reputation in their industry, and a proven track record of getting the job done. Use the Internet to do some research, ask your friends if they know of a great exterminator in the area, and compare costs across the various options you'll find. This is the only way to ensure that you end up with an exterminator like Salvant Environmental Services that really knows what they're doing. Take your time and make sure you pick an effective exterminator.